←

Insights
Customer Data Platform (CDP)
2mins
|
03/11/2023
Navigating the adoption of AI: A strategic framework for enhancing your CRM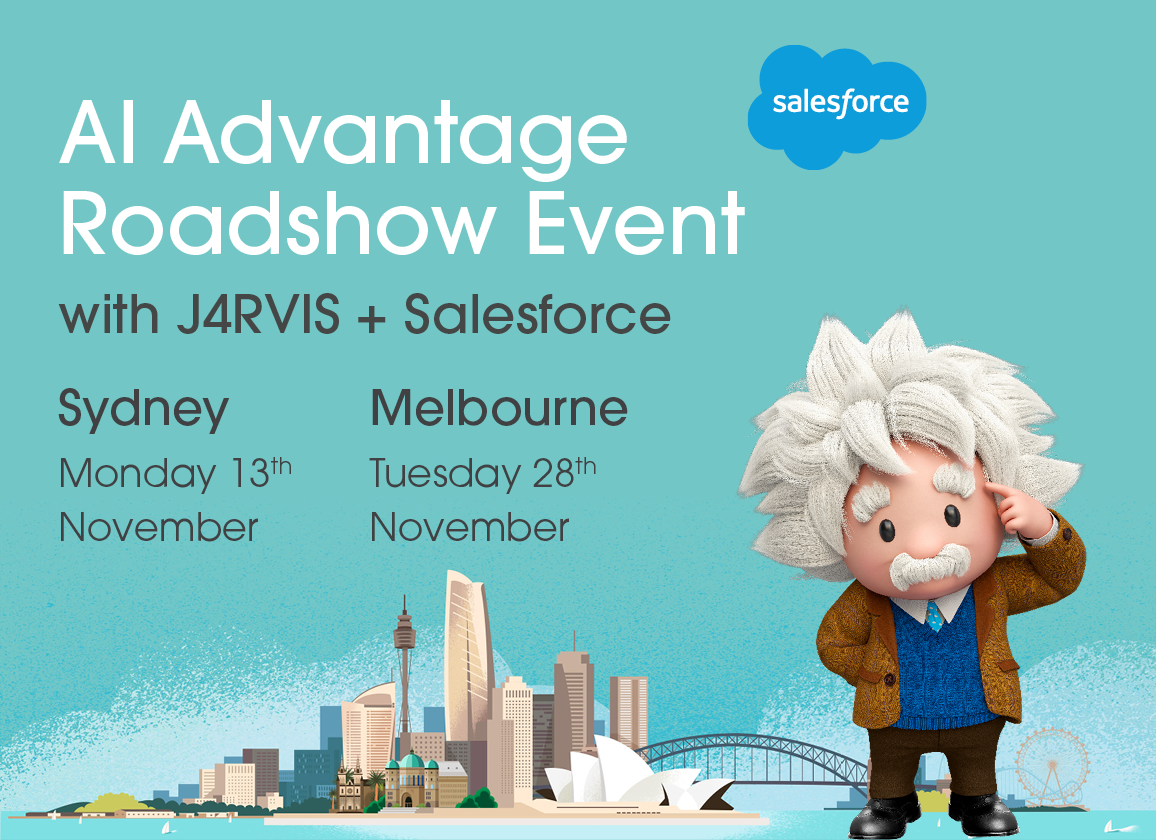 Customer Data Platform (CDP)
4mins
|
23/10/2023
Enabling citizen trust through Salesforce and automation
By the end of 2025, the Australian government has the vision to be one of the top three digital governments in the world, with an ambitious strategy to enable all government services to be available online.
Customer Experience
Service
3mins
|
14/09/2023
Unlock the power of Managed Services with J4RVIS: Tailored to elevate your business
In today's rapidly evolving business landscape, maximising both the value and adoption of your Salesforce and MuleSoft investment can often seem like a difficult task.
At J4RVIS we are your optimisation all-rounders.
As an extension of your team, we partner with you to take the big or small steps you need to build a better tomorrow. We meet you where you're at on your IT transformation journey to implement Salesforce and MuleSoft solutions to help your business grow.