With a network of more than 45 properties in every state and territory, YHA Australia is the largest provider of budget travel accommodation in the country.
YHA has recently partnered with Atlassian to transform Sydney's central precinct into a new tech hub, housing Atlassian's HQ with new YHA accommodation. To fuel their digital transformation, YHA needed to modernise their IT systems and reduce complexity within their enterprise architecture.
Solution
Salesforce CRM
Marketing Cloud Account Engagement formerly Pardot)
MuleSoft Anypoint Platform
Key Results
Fully integrated Property Management System (PMS)
360-degree customer view and automation
IT infrastructure cost savings
Data centre consolidation with cloud first architecture
Real-time reporting capabilities across systems

More than 50% saving on IT costs

Data centres consolidated from 4 to 1

200% increase in customer engagement
Challenge Overview
During the first waves of the COVID-19 pandemic in 2020 where occupancy rates were low across the industry, YHA saw an opportunity to modernise their operations.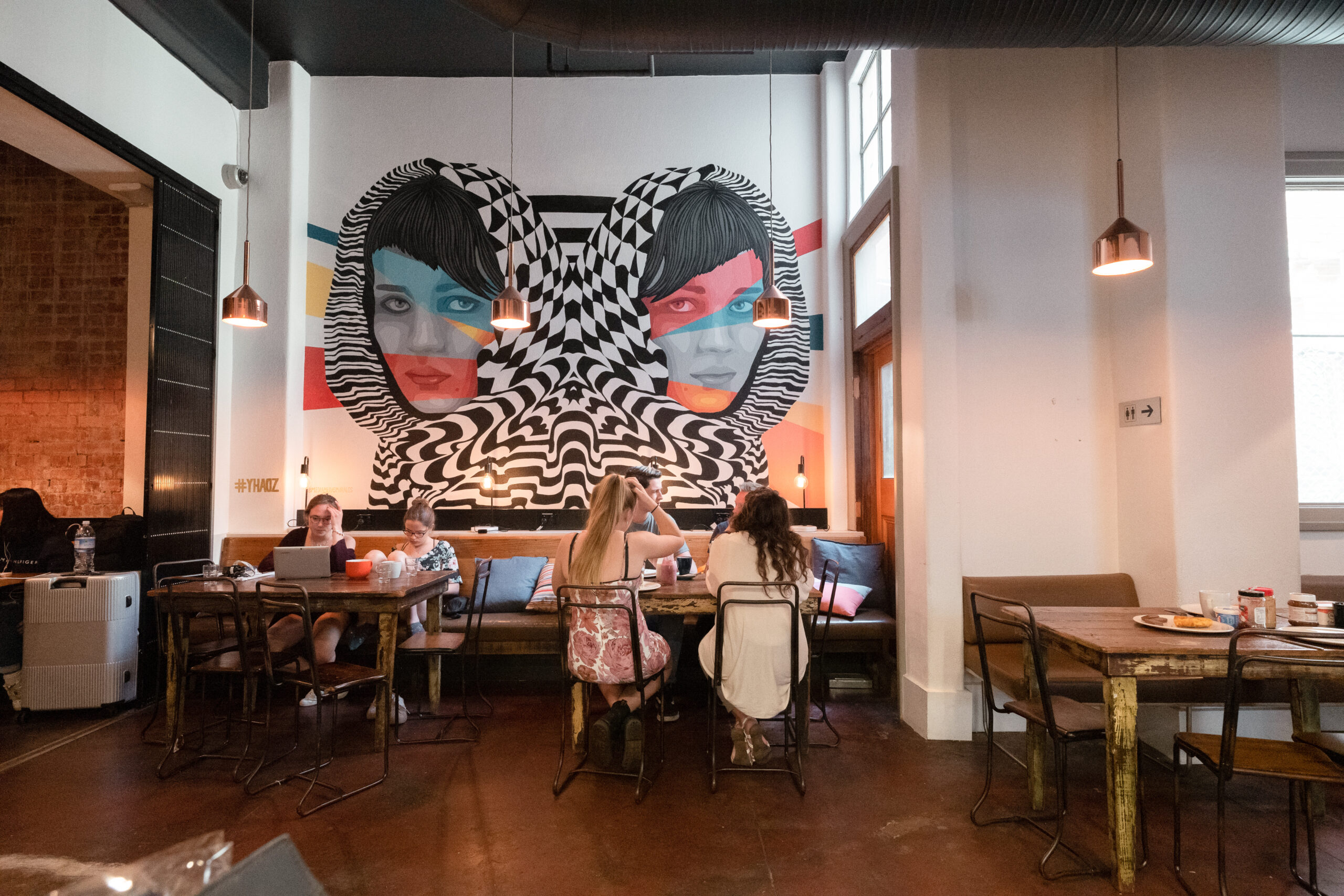 With plans already in place for a digital transformation, their team made the bold decision to innovate for when the market returned instead of focusing on ways to cut costs.
YHA had been running on a legacy technology stack which required significant manual workarounds and data management. Their existing setup meant there were delays implementing new innovations. For example, the process of introducing a new integration could take 6 months or longer, making it difficult for YHA to operate with agility and speed.
A core part of YHA's digital transformation was improving system efficiencies and intelligently leveraging data. During the initial discussions, J4RVIS understood that YHA was facing far greater issues than integrating existing and new systems.
To achieve their goals, they also required a modern member management CRM and marketing platform. MuleSoft, Salesforce, and Marketing Cloud Account Engagement (formerly Pardot) were selected to redefine their member management process and create a powerful foundation for innovation.
Solution
YHA recently upgraded their property management system to Mews, an industry-leading platform that delivers better automation, management, and guest experiences.
J4RVIS was engaged to integrate Mews with the existing legacy systems and introduced Salesforce to manage all aspects of members—from membership numbers to lifetime value and rich reporting.
By introducing a modern marketing automation platform that tightly integrated with the new CRM system, YHA can now access member data directly in marketing automation journeys to create highly personalised and bespoke marketing campaigns.
"J4RVIS partnered with us from day one of this stage in our digital transformation and have been a trusted advisor throughout. They took our vision and brought it to life with flexible solutions that can evolve with us," said Popy.
To ensure seamless integration between Salesforce, Marketing Cloud Account Engagement, and Mews, J4RVIS used MuleSoft to design a composable integration architecture. This allows YHA to reuse integrations across all systems and build out more integrations in the future. Setting the baseline for future initiatives, their team can also use data for better automation, insights, and customer experience.
"We needed to modernise our property management and marketing platforms, as well as ensuring they could integrate with our legacy systems. We were impressed by J4RVIS' experience, ability to understand our goals, fast response times, and agility.
Popy Bernardo
Chief Information Officer
YHA Australia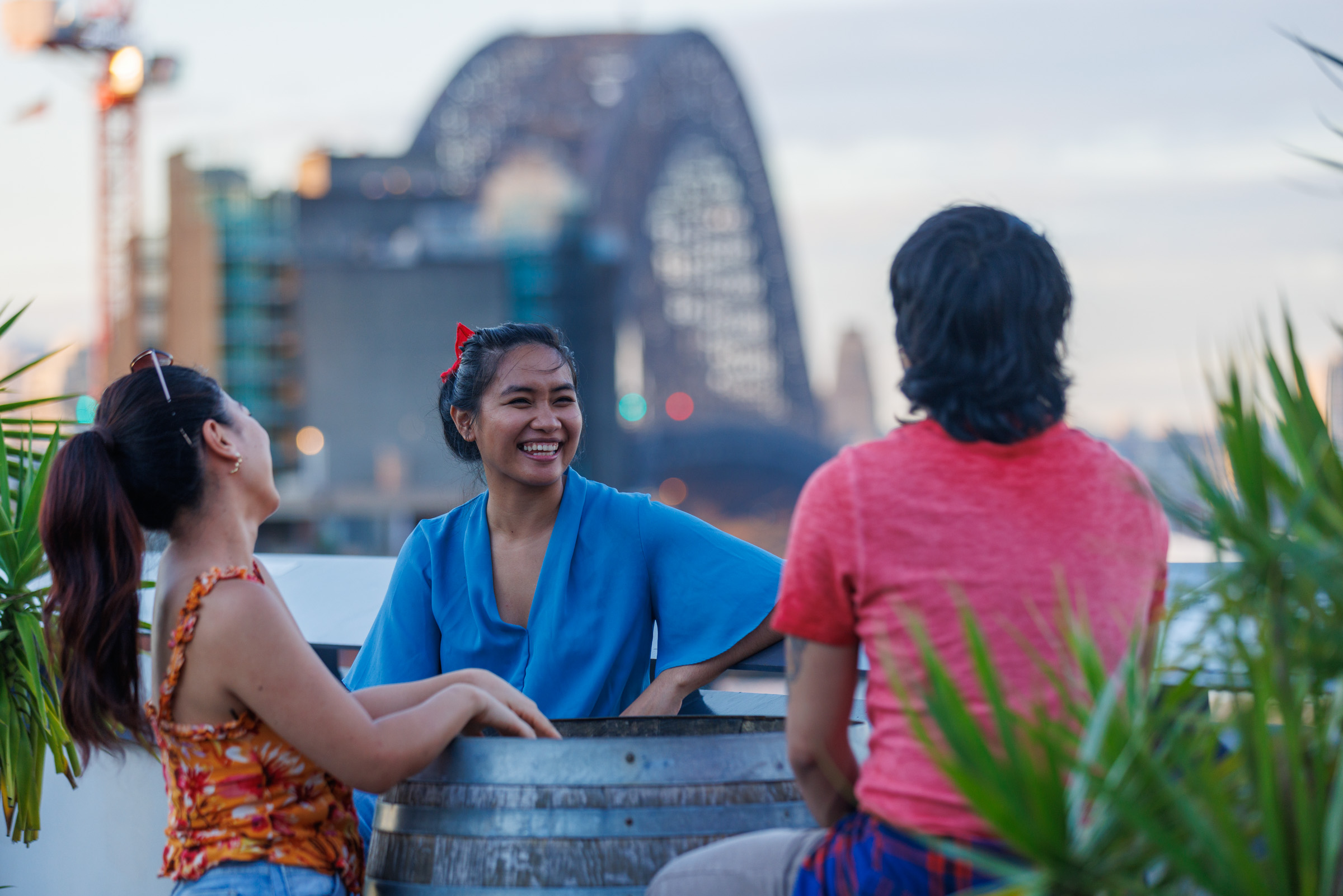 Goals
As a digital trailblazer in the travel and hospitality industry, YHA wanted to achieve world-class property management and customer engagement. Their leadership team had 5 key goals for this project.
1. Establish a unified customer view to gain greater lifetime value and engagement.
2. Increase automation across property management, CRM, and marketing systems.
3. Improve reporting capabilities through seamless integration between systems.
4. Lower costs associated with expensive on premises legacy systems and manual processes.
5. Speed up innovation with the ability to quickly launch new integrations and digital initiatives.
Unifying Membership Management with Salesforce
Membership management through YHA's existing system was causing delays in digital initiatives and unnecessary costs due to manual processes.
By implementing Salesforce CRM and integrating it with Marketing Cloud Account Engagement and Mews, J4RVIS empowered YHA to centralise and automate membership management.
Any information that YHA's team needs to find about a member can now be quickly found in Salesforce—whether it has come from Marketing Cloud Account Engagement, Mews or their website. As a membership-focused organisation, this is an incredibly valuable development. "The new solution gives YHA the ability to scale and grow whenever we need, introduce different loyalty programs, use dynamic pricing, and gain a 360-degree view of customers," explained Popy.
With unified management and data insights, YHA can increase the lifecycle spend of customers by improving engagement while also gaining visibility into property performance. "The way J4RVIS has designed the integration between Salesforce, Mews, and Marketing Cloud Account Engagement is second to none. We're able to seamlessly switch between the platforms while having access to unified data for richer reporting and better decisionmaking," said Popy.
Unlocking Strategic Marketing for Better Engagement
Marketing and communications with guests and potential customers play a big role in YHA's success. To establish more personalised, effective, and strategic marketing, Marketing Cloud Account Engagement was implemented.
Previously, their marketing team had limited email sends and had to manually gather data. Armed with their new integrated platform, they have unlimited sends, access to data, and valuable marketing automation capabilities. This has resulted in a 200% increase in customer engagement.
"With Marketing Cloud Account Engagement and the way it has been integrated, our marketing team can be much more strategic and effective. They're able to create more targeted and higher frequency communications with guests, as well as developing a deeper understanding of their behaviour and where they are at in their journey," explained Popy. "In fact, we've already noticed an increase in customer engagement since introducing Marketing Cloud Account Engagement."
YHA are also leveraging the new platform to create landing pages, campaigns, and pop-ups that allow receptionists and concierge staff to deliver better guest check-in experiences. Marketing Cloud Account Engagement provides a solid foundation for new marketing initiatives now and well into the future.
Seamless System Integration Delivers Impressive Efficiency
With a cloud-first strategy, J4RVIS used MuleSoft to integrate Mews, Salesforce, and Marketing Cloud Account Engagement
This helped unify and simplify YHA's infrastructure, consolidating their 4 data centres into 1 and delivering cost-savings of over 50% across both technology and staff.
To ensure YHA can keep up with changing demands and new initiatives, J4RVIS designed their solution with scalability and flexibility in mind. Their existing systems were extremely cumbersome when it came to gathering data and did not provide the scale the company needed. With MuleSoft integration, YHA has boosted efficiency across reporting, marketing, and guest experiences while also hitting re-established business revenue targets following the pandemic.
"YHA is about connecting people, and a big part of that is the digital experience. We had a black hole around how the guest was engaging with us digitally and we really needed to bridge that gap to get ahead in the market. Our team is now able to provide a richer experience—from before someone makes a booking all the way through to their stay and re-booking further down the journey," said Popy.
"We're excited about the enormous potential this project has unlocked for our organisation. We now have the backend setup we need to innovate and roll out a range of digital initiatives. We've also gained an agile and strategic technology partner that gives us complete confidence in what we can achieve moving forward, whichever way we pivot."
Popy Bernardo
Chief Information Officer
YHA Australia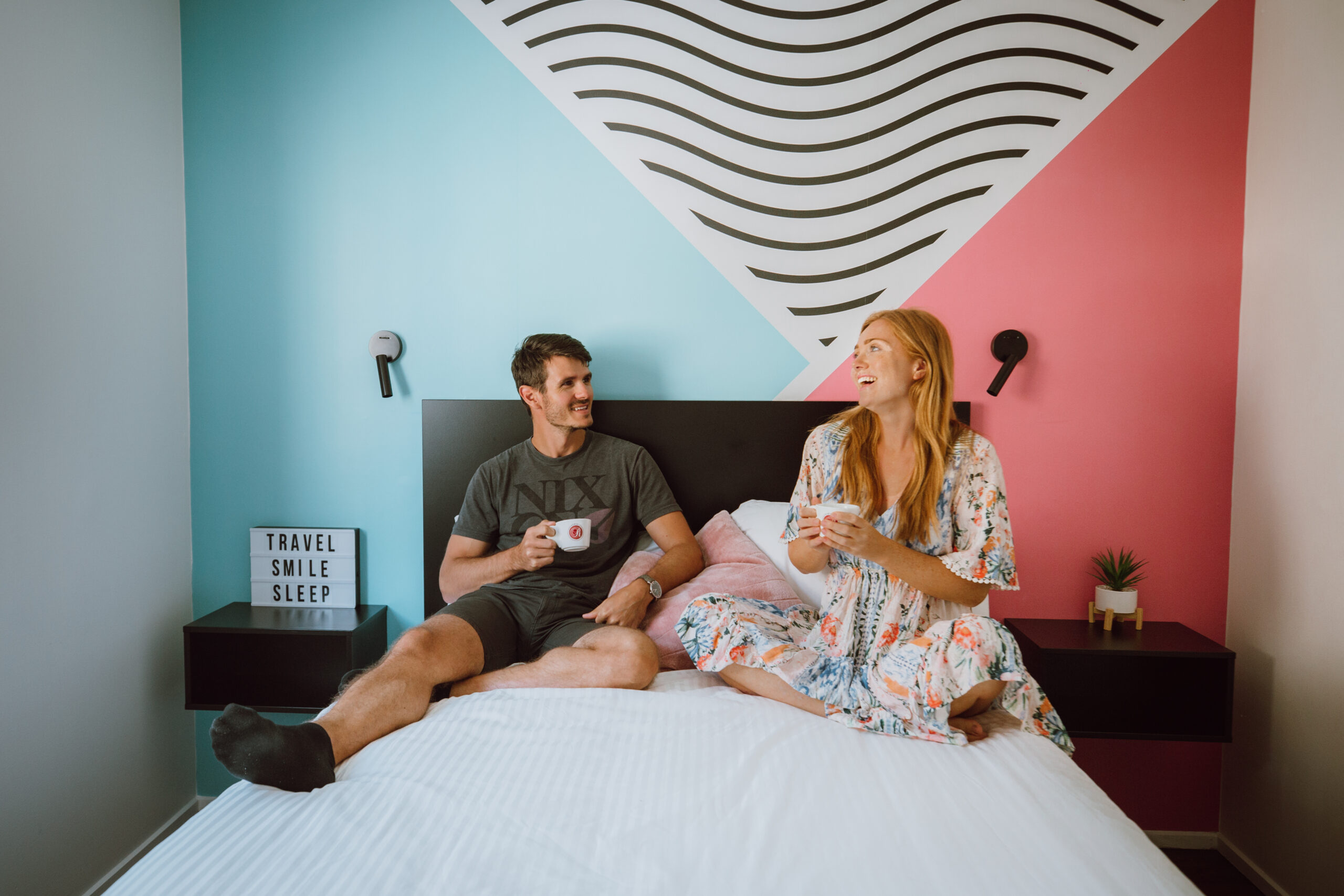 The Future
As a result of this digital transformation project, YHA has opened a range of opportunities for innovation and growth.
From smart lock systems that can be downloaded on the guest's phone to digital food and beverage services and a traveller job board, they have big optimisation plans for the future.
Due to the business outcomes delivered by the project, YHA have also invested in an ongoing managed service with J4RVIS.
Featured Case Study
8mins
|
15/10/2022
Grill'd: Powering Efficient Growth with Smarter Integrations
Grill'd needed integration and automation solution that would empower the organisation to grow and innovate by leveraging their existing technology assets, instead of being negatively impacted by them. The MuleSoft solution delivered by J4RVIS was one of the key pillars in this journey.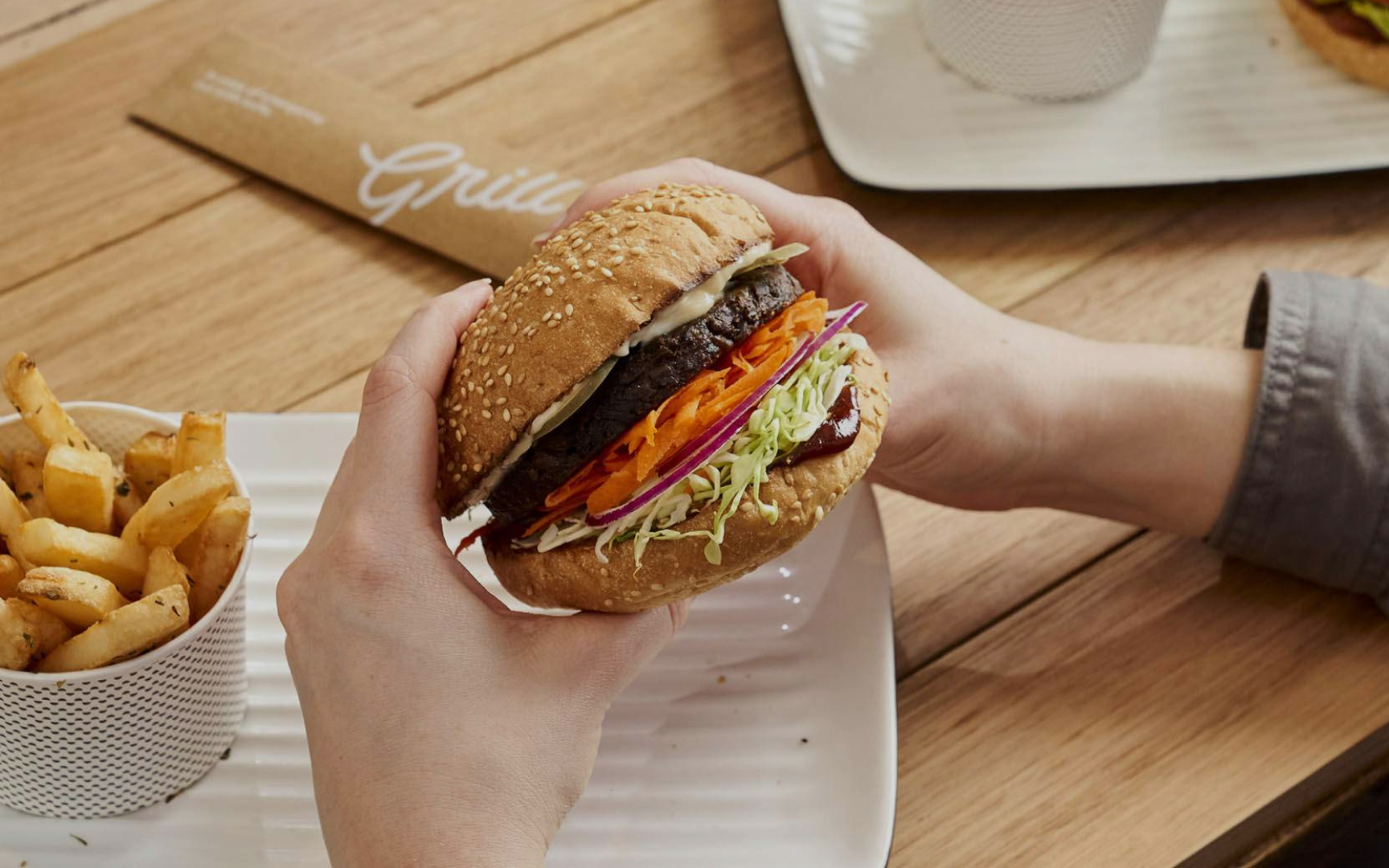 Keep exploring
Integration
7mins
|
11/10/2022
How to Supercharge Your Digital Transformation with MuleSoft
Learn how to speed up time to market, deliver better customer experiences, & build supply chains using an innovative API strategy.
Integration
4mins
|
18/10/2022
5 Reasons Your Retail Business Needs a Smart API Strategy
With changing customer behaviour and technological developments, the retail industry is in a constant state of flux.
Want to know more about supercharging your digital transformation with effective API integration and management?
Get in touch to see how J4RVIS and MuleSoft can help fast-track your journey to an agile, scalable, and data-driven business.